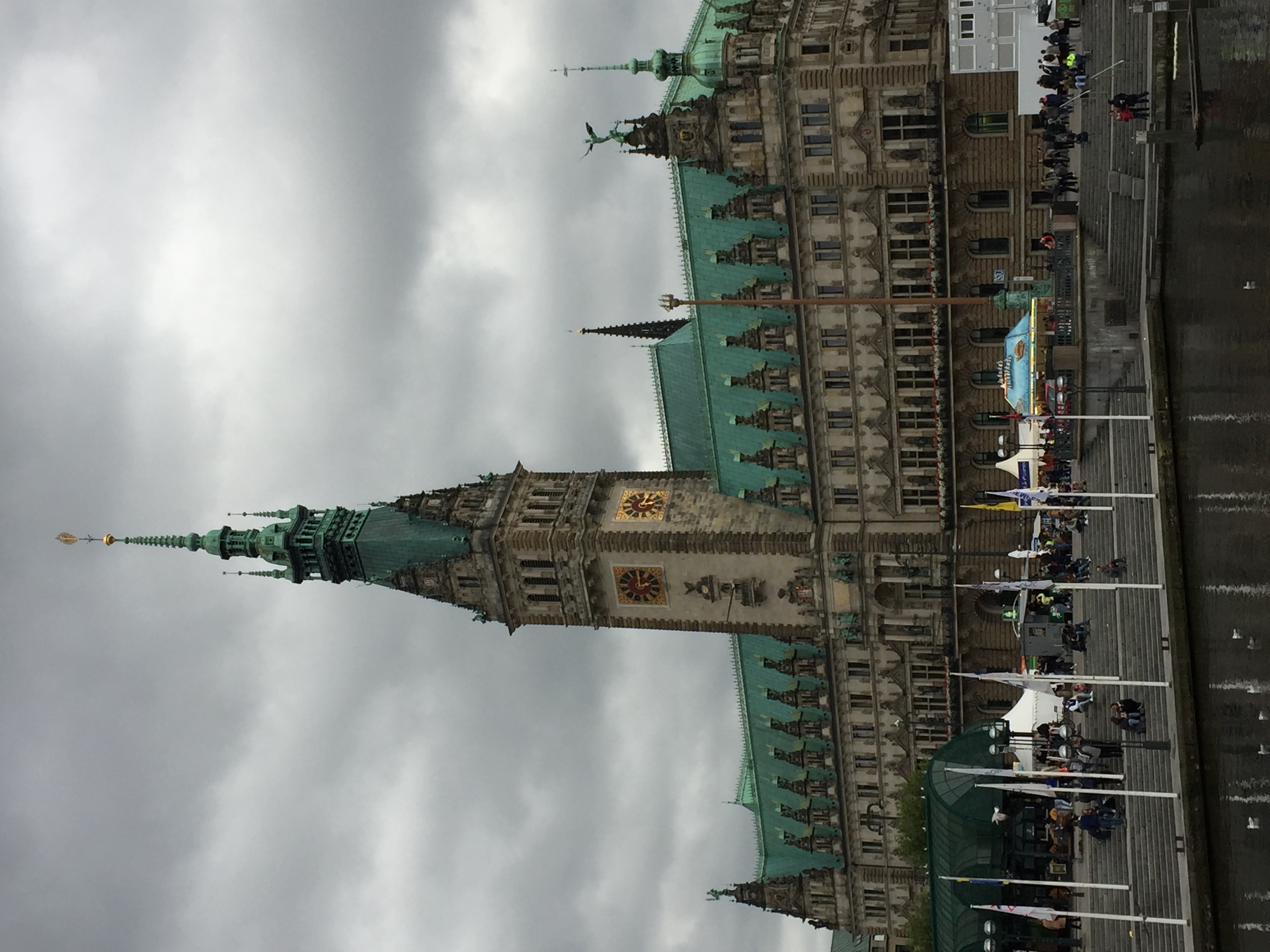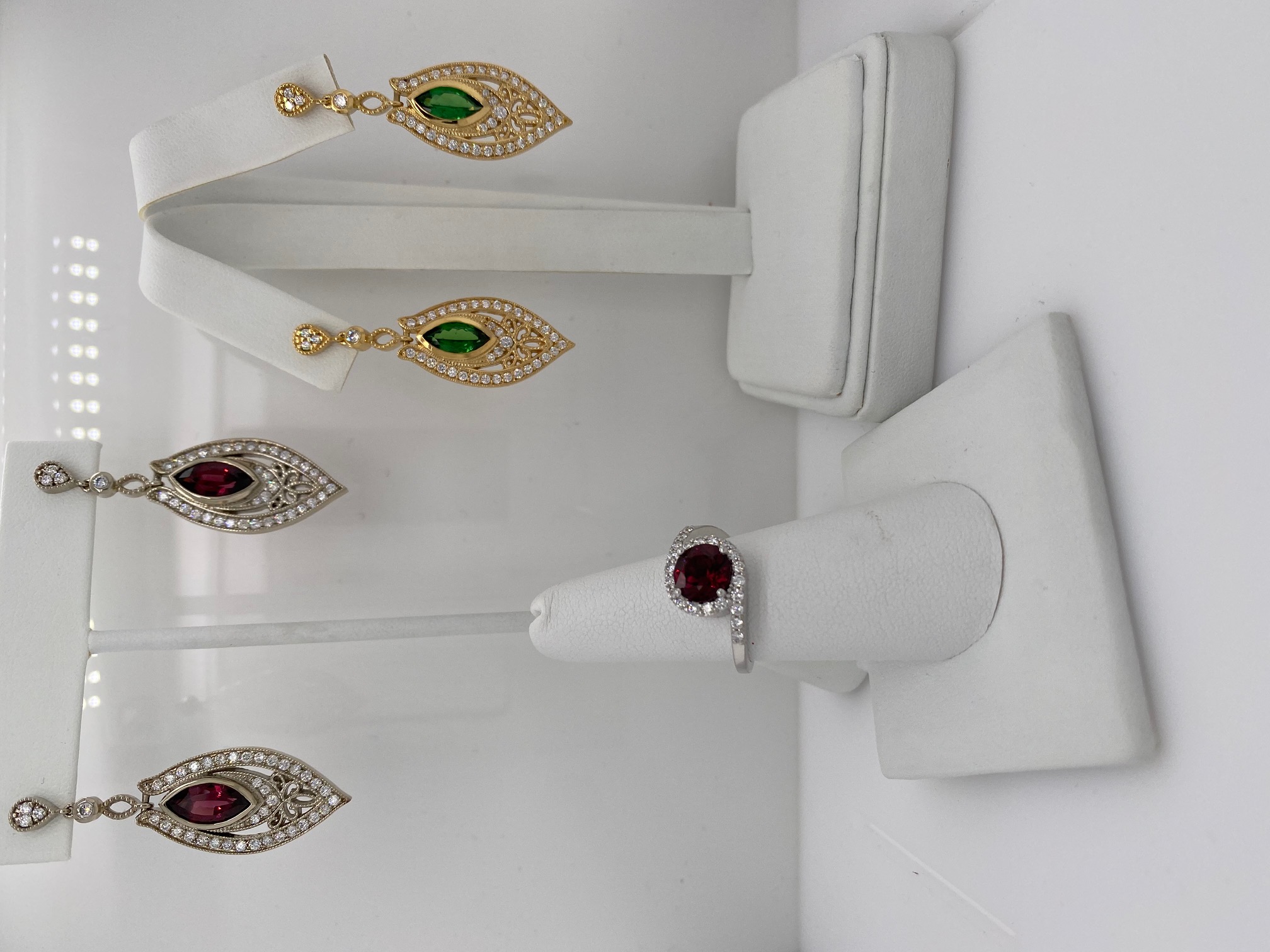 So, you're taking a trip and are having an internal debate about what to do with your good jewelry. Should I leave it home? Should I take some? If so, how much? If I take some, how can I protect it from becoming a tangled mess or damaged, lost or stolen during the trip?
The purpose of this blog is to help you identify some of the risks you could face while traveling with fine jewelry and offer some suggestions to mitigate or possibly eliminate those risks. The blog is broken down into sections. The first section is about trip planning. The second section discusses different options for packing your jewelry, along with pros and cons of each. Lastly, there's a short list of reminders while traveling.
+++++TRIP PLANNING++++++++++++++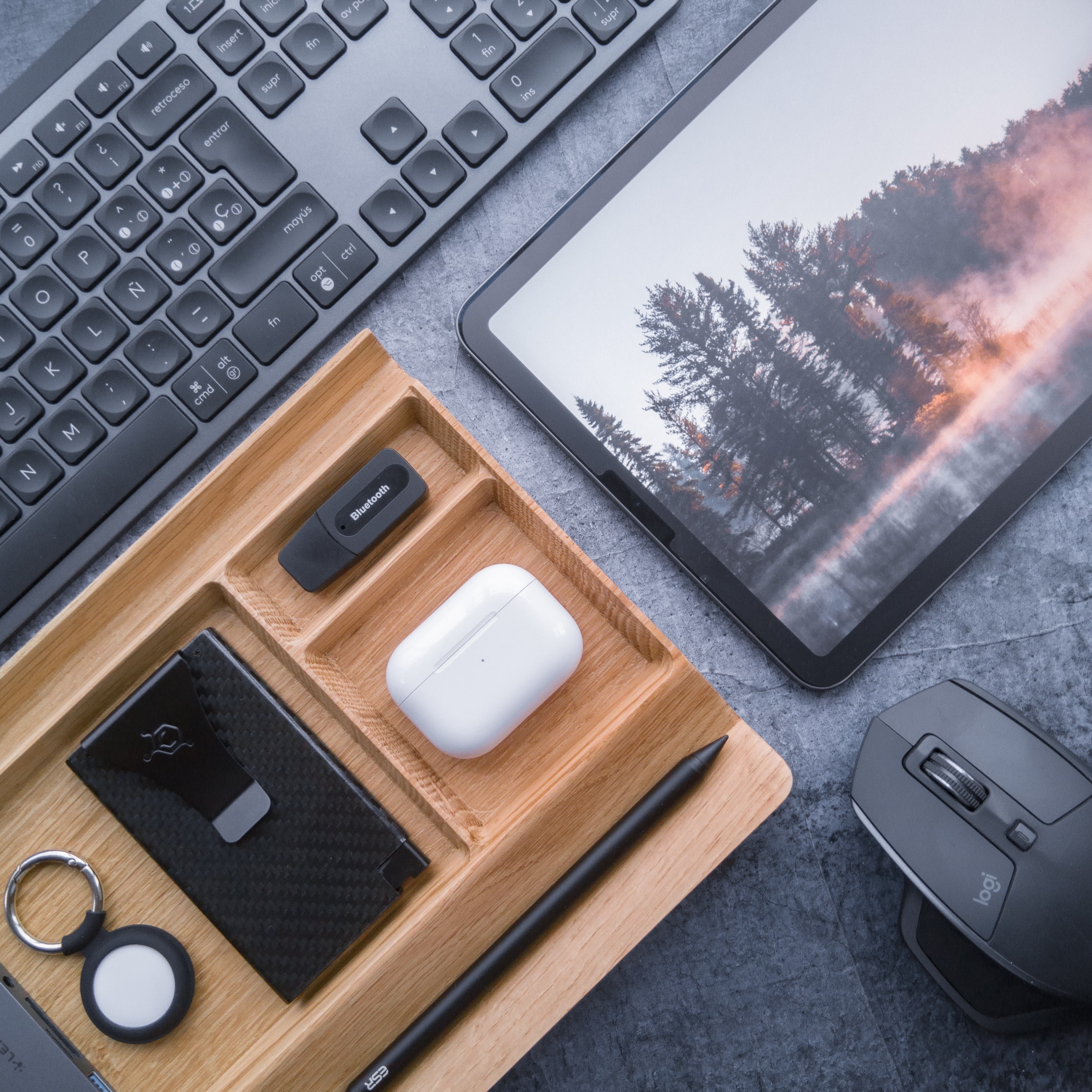 Photo Credit Sayan Majhi @ Unsplash
Before you put even one item in a suitcase, you should step back and analyze each step of the journey for conditions which could lead to something bad happening to your jewelry. In "Trip Planning", I'll point out some of those conditions and provide ideas on ways to mitigate the risks and the anxiety traveling with jewelry may cause you. This is far from all-inclusive, but will hopefully get your creative juices flowing so you can come up with the best solution for you. I'll start with some guidance from US government agencies:
US Department of State – If you're traveling outside the US, visit the Department of State's website Travel.state.gov to educate yourself on safety and security information for each country you'll visit. An information page for each country contains travel advisories, alerts, crime concerns and related topics to help you assess the risk of traveling there with jewelry.
Customs and Border Protection (CBP) – Part of the Department of Homeland Security, their website is cbp.gov. When returning to the US from traveling internationally, you're subject to random inspections by CBP to verify you've declared all the goods you purchased abroad. When going through your belongings, a customs agent could mistakenly claim that jewelry you brought from home was purchased abroad and is subject to duties. Advice CBP provides to head off or resolve such a situation:
Prior to leaving the US, register valuable jewelry with CBP. However, only items with serial numbers can be registered.
Most jewelry doesn't have a serial number. If that's the case with yours, you need to provide proof you owned the items prior to leaving the US. Preferred documentation is a dated jewelry appraisal, jewelry insurance policy listing the item(s) or store receipt. A CBP officer might accept a photo of you with the jewelry dated prior to beginning your travel, instead.
Transportation Safety Administration (TSA) - Part of the Department of Homeland Security, their website is tsa.gov. When boarding an airplane, cruise ship or other means of commercial travel where you must undergo TSA screenings prior to boarding, they recommend:
Do NOT put jewelry in checked baggage.
If possible, wear your more valuable jewelry pieces while traveling commercially, including during TSA inspections. Wear jewelry that's consistent with your travel attire so you don't draw unwanted attention. Also, don't conspicuously display valuable items or wear layers of fine jewelry.
Do NOT remove jewelry during a TSA inspection. Most jewelry will not set off alarms. If it does, an officer can probably inspect it with you wearing it.
If, for whatever reason, you decide to remove jewelry in the TSA inspection area, put it in your carry-on, not a bin or bowl.
Fine jewelry not being worn should be stored in your carry-on. Keep the carry-on close by and within sight at all times. When the bag is to be X-rayed and you're about to pass through a metal detector or body scanner, hold onto and watch your carry-on as long as possible. Collect it as soon as possible after it exits the X-ray. Another option is to request that you and your valuables be inspected in private.
Organize the contents of your carry-on to minimize the need for an agent to remove valuable jewelry from the bag while searching it.
Now that you're familiar with guidance from government agencies, here are some additional pre-trip planning considerations.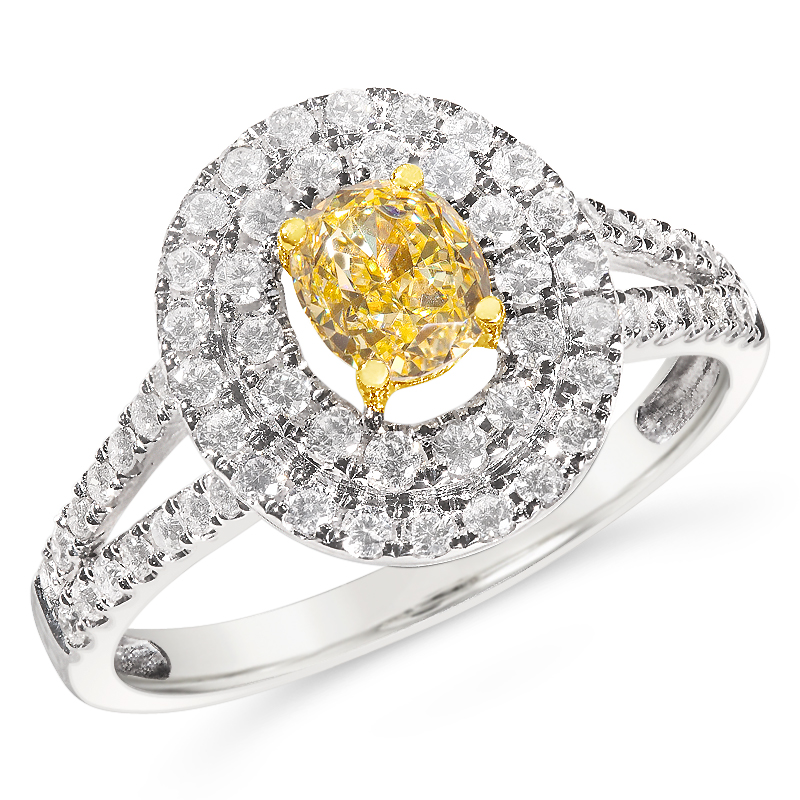 Don't take highly sentimental items! – Certain jewelry pieces are irreplaceable. In your opinion, the sentimental value far exceeds the monetary value. Your engagement or wedding ring? For some, the thought of leaving these symbols of love behind is incomprehensible! A special gift from a close friend or relative? Even if insured, the insurance recovery can't begin to come close to what they mean to you. However, don't underestimate the financial side. Often, engagement and wedding rings are among the most expensive jewelry pieces a person owns. While the sentimental value may be the greater concern, the financial loss can be significant. An alternative to leaving them behind completely or insuring them is to replace them for the trip with travel or costume jewelry.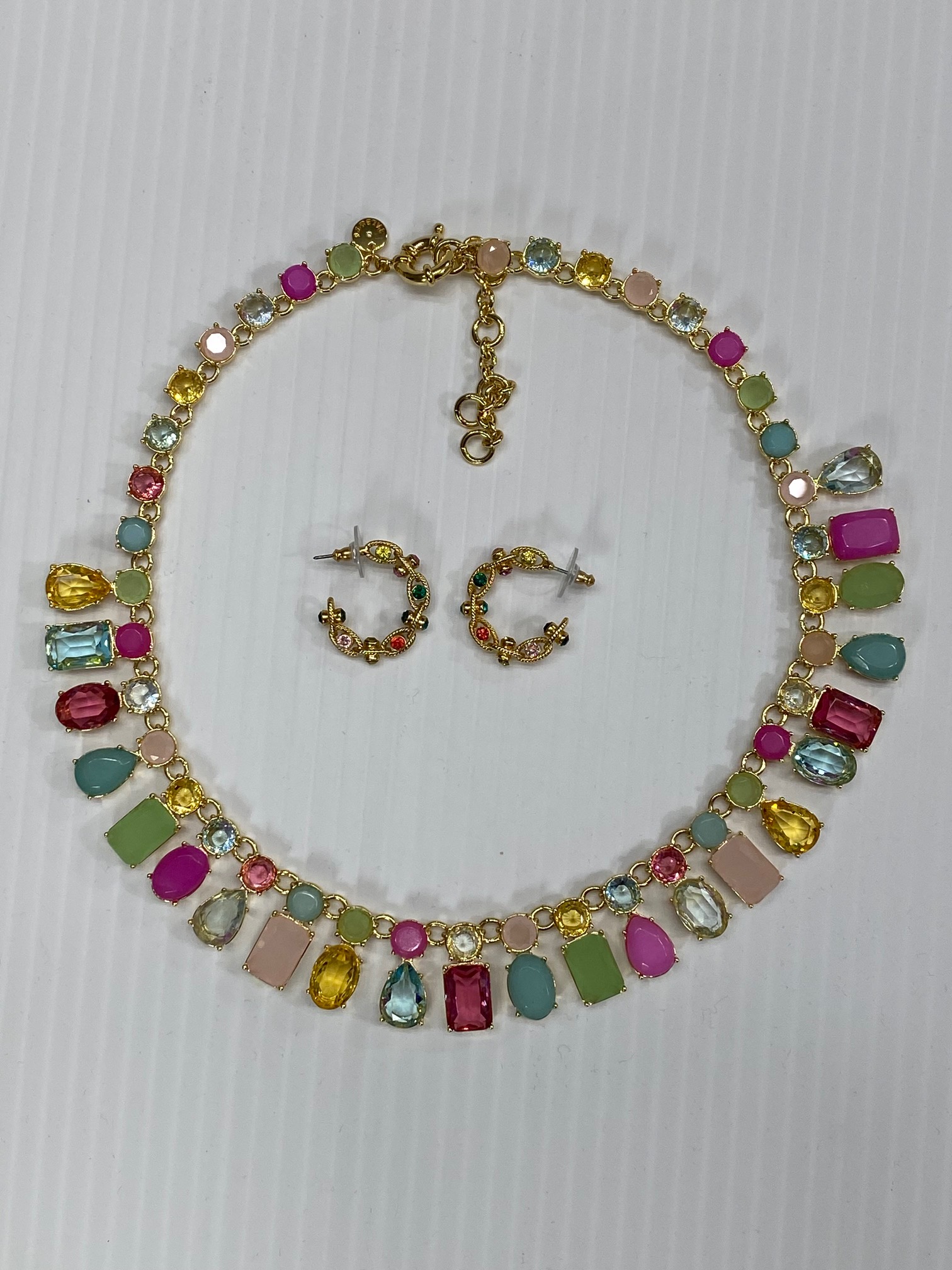 What about travel and costume jewelry? - If you rely heavily on jewelry to accessorize and create style and you don't want to risk traveling with expensive jewelry, costume and/or travel jewelry might be a solution. Yes, travel jewelry is actually a thing! A handful of jewelers make affordable pieces specifically designed for travelers. Everyone is familiar with costume jewelry. You can find it just about anywhere and it's very affordable. It offers a wide range of options, from simple, versatile pieces that will dress up just about any outfit to bold statement pieces which can turn plain to sizzling! If you don't want to risk your engagement ring, a cubic zirconia set in an inexpensive gold-plated solitaire setting might do the trick. Inexpensive options to your wedding band can include a plain gold or gold-plated band or even a plain, gold colored silicon band.
When flying, avoid forced gate-checking your jewelry carry-on. – So, you followed TSA's advice and put your jewelry in your carry-on. There are at least two situations where it can still backfire on you:
More and more frequently it seems, airplanes are full and run out of overhead storage. In response, flight attendants remove larger carry-ons from the cabin and gate-check them. If your jewelry is in a large rolling carry-on, it might be selected to exit the cabin. The way to avoid this is just like you do while traveling with important medications, put those valuable items in a carry-on that fits under the seat in front of you.
US airlines are also aggressively enforcing carry-on luggage size limits. Additionally, if you're traveling internationally and connecting with a foreign carrier, you might encounter slightly smaller size limits than US airlines. While preparing to board a plane, your carry-on's size might be challenged. If it fails, it will be gate-checked. If it passes, lack of overhead space may still get you. To be certain jewelry stays with you, put it in a carry-on that fits under the seat in front of you.
How about lodging security? – Are you staying in a hotel, motel, private residence, etc? Can cleaning and maintenance staff, or other outsiders, enter your room while you're away? Does the lodging provide or arrange a secure place to store your jewelry, such as a hotel vault, room safe, lockable lockers, etc? If you plan to keep valuable jewelry with you in your lodging, make sure appropriate security can be arranged at all times, but especially while you're out and support staff can access your accommodations.
What about activities you'll participate in? - How you spend your time while traveling can influence the amount of fine jewelry to bring. Will you spend most of your time sightseeing or participating in action sports or other leisure activities? If so, read our blog on How to Care for Your Jewelry to learn which activities are not conducive to wearing fine jewelry. Does it make sense to bring fine jewelry if there's little opportunity to wear it? Is the trip primarily a formal or business event or a combination business and leisure trip? If so, would a few pieces of fine jewelry mixed in with costume jewelry be appropriate? Maybe all costume jewelry?
What about transportation other than commercial air travel? – Will you transport your possessions on ferries, ships, trains, busses, tuk-tuks, limos, taxis, private or rental cars, etc? Will you be able to keep your jewelry and other important valuables secure and by your side at all times? If not, you might consider upgrading to more secure modes of transportation, taking fewer valuables or a combination of the two.
Add versatility to your travel wardrobe! – Are you a fashionista who must always look amazing, even when traveling? Do you load up on your good jewelry when traveling to add sophistication to or change your look? If so, the key is a versatile wardrobe. Pick the combination of outfits, accessories and shoes which provide the greatest flexibility. Mix and match to get the most combinations with the fewest items. This means picking a palette of neutral and/or complementary clothing and accessories. Take the same approach with your fine jewelry. Pick a jewelry palette in which the fewest number of pieces goes with the most outfits. Select a single metal color. Pick pieces with colorless gemstones and/or colored gemstones which complement each other and your wardrobe. Select those few items, or even that one statement piece, that transform an outfit from basic to WOW! Only take items you're positive you'll wear. If you narrowed the number of pieces down to the bare minimum but it's still more than you care to risk, maybe it's time to consider travel and/or costume jewelry.
What about insurance? – Insuring your jewelry is a personal decision based on many factors, including cost and your risk tolerance. If you already have policies you believe provide jewelry coverage or are considering new policies, make sure you understand coverage limits, requirements, limitations, exceptions and exclusions, particularly when traveling. The three most popular types of insurance which provide jewelry coverage are:
Standard homeowner insurance (or depending on your type of residence; renter, condominium owner or manufactured housing owner insurance). Many of these provide personal articles coverage, which includes jewelry. They typically cover all personal articles up to a fixed dollar amount, which you might find surprisingly small.
A separate jewelry rider can be added to homeowner or other residence-based policies. The typical rider covers risks over and above those included in the standard homeowner policy. Each piece must be itemized, though, to be covered. Policy premiums are based on the insured value of the itemized jewelry.
Stand-alone personal jewelry policies cover risks over and above the typical homeowner rider. Each piece must also be itemized. Policy premiums are based on the insured value of the itemized jewelry. One benefit of a stand-alone jewelry policy is if a claim is filed, your homeowner policy will not be penalized.
Other insurance-related options which might provide a degree of coverage while traveling are credit card benefits and stand-alone travel insurance. Major credit cards, including those associated with airlines, sometimes provide protection for lost luggage on part or all of the trip if you booked it using their card. Also, while primarily associated with trip cancellations, some stand-alone travel insurance also covers baggage delay, loss and theft. Investigate these options carefully to make certain they meet your needs!
Document your jewelry before packing! – Immediately prior to packing, document all the important jewelry pieces you decided to bring, including those you wear daily, like engagement and wedding rings. Assemble "proof of ownership' documents suggested by CBP in the event you are challenged when re-entering the US. Individual pictures or videos with date stamps of each item are invaluable if you need to file a police report or prove ownership. Store the documentation separate from the jewelry so it isn't lost or stolen with the jewelry.
Alert insurance officials and finalize your insurance coverage. – If you have jewelry insurance, make all required notifications to satisfy insurer requirements.
+++++PACKING OPTIONS++++++++++++
It's time to pack! Now you get to put all that planning to work so your jewelry is organized, easy to find, isn't a tangled mess when you need it and doesn't get damaged.
Before placing jewelry in your carry-on or luggage, my number one rule is: never let fine jewelry pieces touch other jewelry! Gemstones can scratch other gemstones and metals. Prongs can be damaged when rubbed against gemstones or caught on other pieces, leading to lost gemstones. Two metal pieces rubbing together can mar or scratch each other. Chains are prone to tangling with other jewelry pieces, especially other chains. I use a couple different methods to prevent contact.
Wrap each item individually in bubble wrap, tissue paper (the kind you get in a gift box) or similar materials. Don't go crazy, it doesn't take a lot of material to provide adequate protection. Depending on the material and amount used, you may keep it in place with a small rubber band or piece of scotch tape. (Don't let the sticky part of the tape contact the jewelry).
Obtain small zip-lock plastic bags for each piece. They're available in a variety of sizes to fit the piece you're protecting. For earring pairs, I put each earring in its own small bag and put the two bags in a third slightly larger bag for organization and protection. You can similarly double up on rings, pendants and brooches to keep like items together.
Now that each item is protected, your primary packing options are to put the jewelry in:
Hard or soft-sided travel jewelry cases, organizers or roll-ups.
Jewelry gift boxes and cloth pouches. Most fine and better jewelry is packaged in them when purchased. Small cardboard gift boxes can also be used.
A do-it-yourself approach, using common household items.
A combination of the above.
While much of your decision of which option to choose is personal preference, the amount and configuration of space available in your luggage may be the critical factor.
Travel Jewelry Cases
They come in a variety of shapes and sizes as boxes, folios, wallets or roll-up bags. They are intended for packing a variety of jewelry types in a single, large container.They have specialized compartments or dedicated spaces for different jewelry items and are advertised as keeping jewelry tangle-free, neatly organized, clean and safe.
Pros:
Their wide variety of shapes, sizes and styles cover a broad range of packing needs.
When properly sized and configured, they provide all the storage and protection needed in a single spot.
With built-in zippers, snaps, ties, etc, the case can be securely closed preventing items from spilling out and hiding in your luggage.
Cons:
They can get pricy, some exceeding $200
Different trips create different jewelry needs. A container may be perfect for one trip, but is inadequate for another. They take up the same amount of space if they're full, 2/3 full or 1/3 full. Do you need multiples?
Larger cases can be difficult to pack. One large block of space can be hard to create, especially in a carry-on.
Original Jewelry Gift Boxes
Jewelry presentation boxes are normally hard-sided with attached, hinged lids. They are designed for a specific jewelry item. Many retailers, like 100 East Fine Jewelry, package each jewelry purchase in one. Sometimes less expensive jewelry, or other small items are gifted in two piece cardboard boxes. These boxes can also be used for storing individual jewelry pieces. Some presentation or two piece cardboard boxes must be held together with tape, a rubber band or string.
Pros:
There is little, if any, incremental cost. The boxes are frequently part of the original sale.
Reusing these boxes instead of disposing them is environmentally friendly.
Presentation boxes were designed to protect a particular jewelry piece.
Hinged, closable lids keep items contained while traveling.
Items can be spread out in luggage, fitting in nooks and crannies. They don't require a large cube of storage.
The total space required is variable; proportional to the number of items taken.
Cons:
Each box is designed to hold one item at a time. The box can be much larger than the jewelry it holds, making it take up more space in your luggage.
Not all jewelry comes in protective boxes.
Some jewelry presentation and cardboard gift boxes are not well made. They can break while traveling, causing the contents to hide in the luggage.
Do It Yourself
Repurpose items you already have, might otherwise discard or can inexpensively acquire as travel packing materials. The opportunities are endless, limited only by your own imagination. Following are some of the ideas I've seen, used or read about:
Repurpose unused storage containers – Dig through your junk drawers, cabinets and closets or take a trip to a big box or craft store. You'll be amazed at the number of plastic and metal containers, many of which you had no real use for, which are capable of holding and protecting single or multiple pieces of jewelry. Think of pill organizers, travel toiletry containers (soap and tooth brush travel boxes, etc), empty mint and tea tins, craft organizers, Tupperware containers, bead storage boxes, unused hard sided glasses cases and plastic carry-alls of various sizes.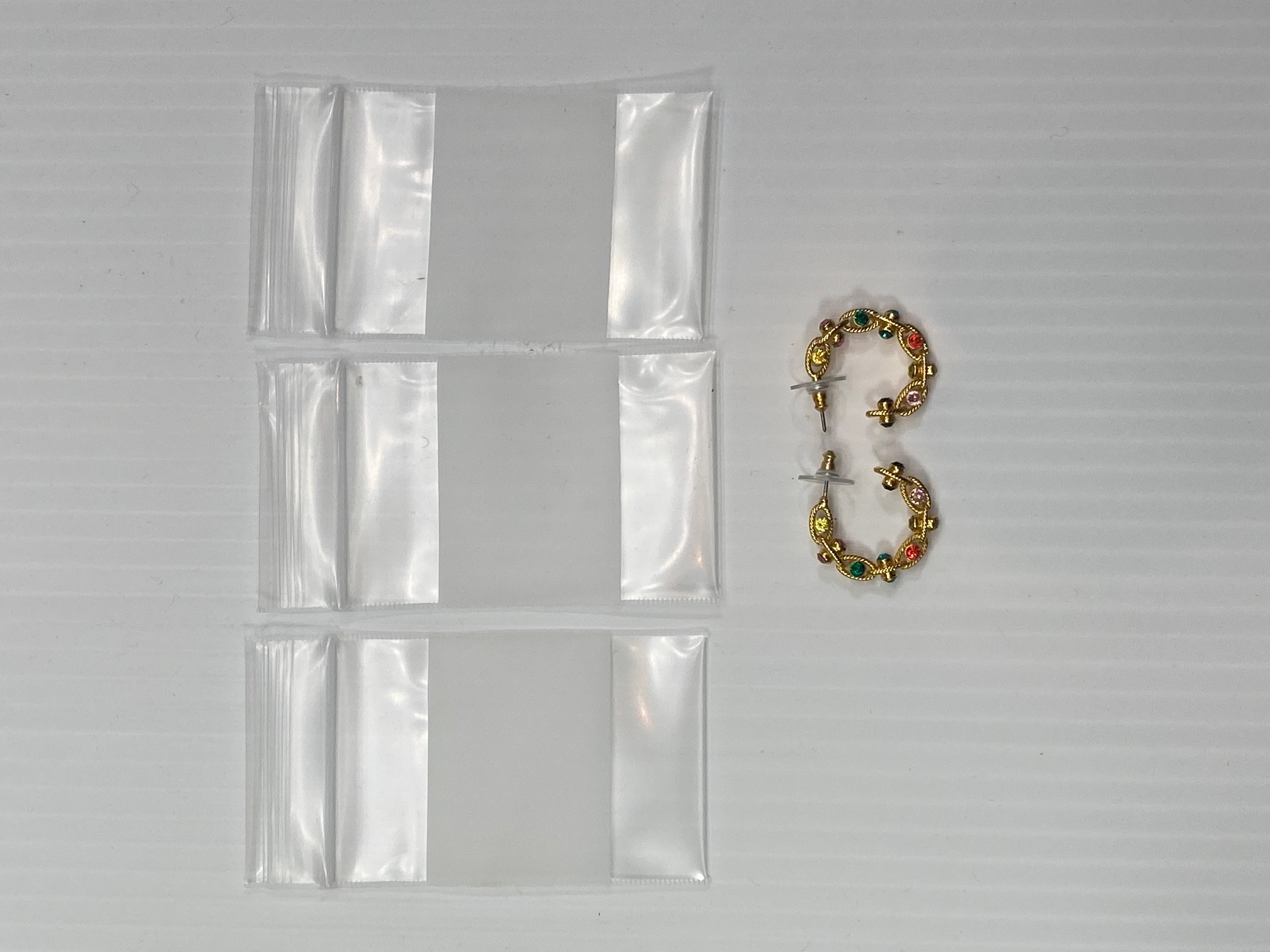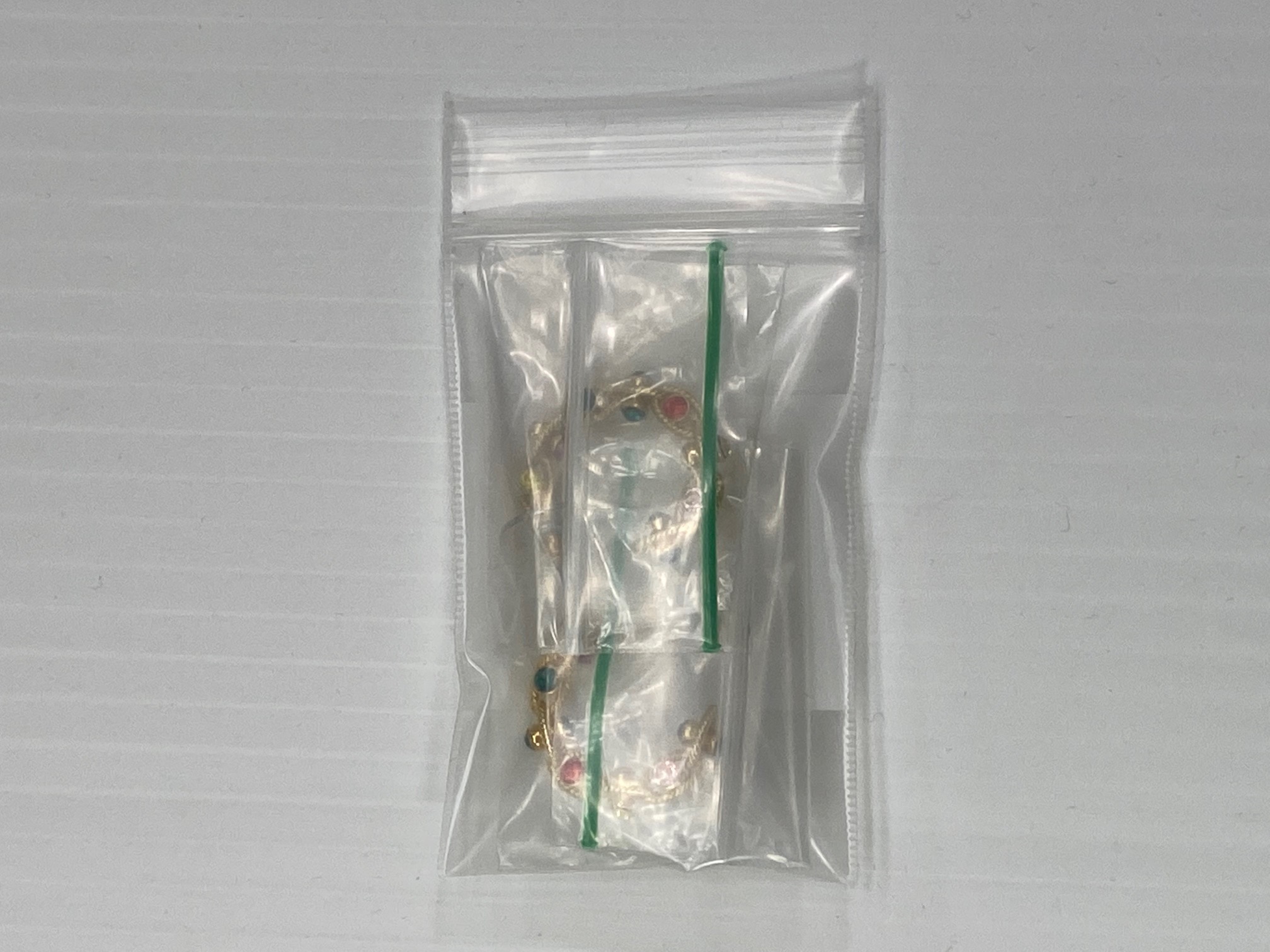 Triple bag earrings in zip lock bags - I mentioned triple bagging earrings earlier. Plastic sealable bags come in a variety of sizes, so you should have no problem finding a size to accommodate any type of earring; stud, drop, dangle, chandelier, hoop, huggie, etc. Carefully fitting pairs of triple bagged earrings into larger protective packages, such as mint tins or plastic travel soap boxes should get them through your trip safely.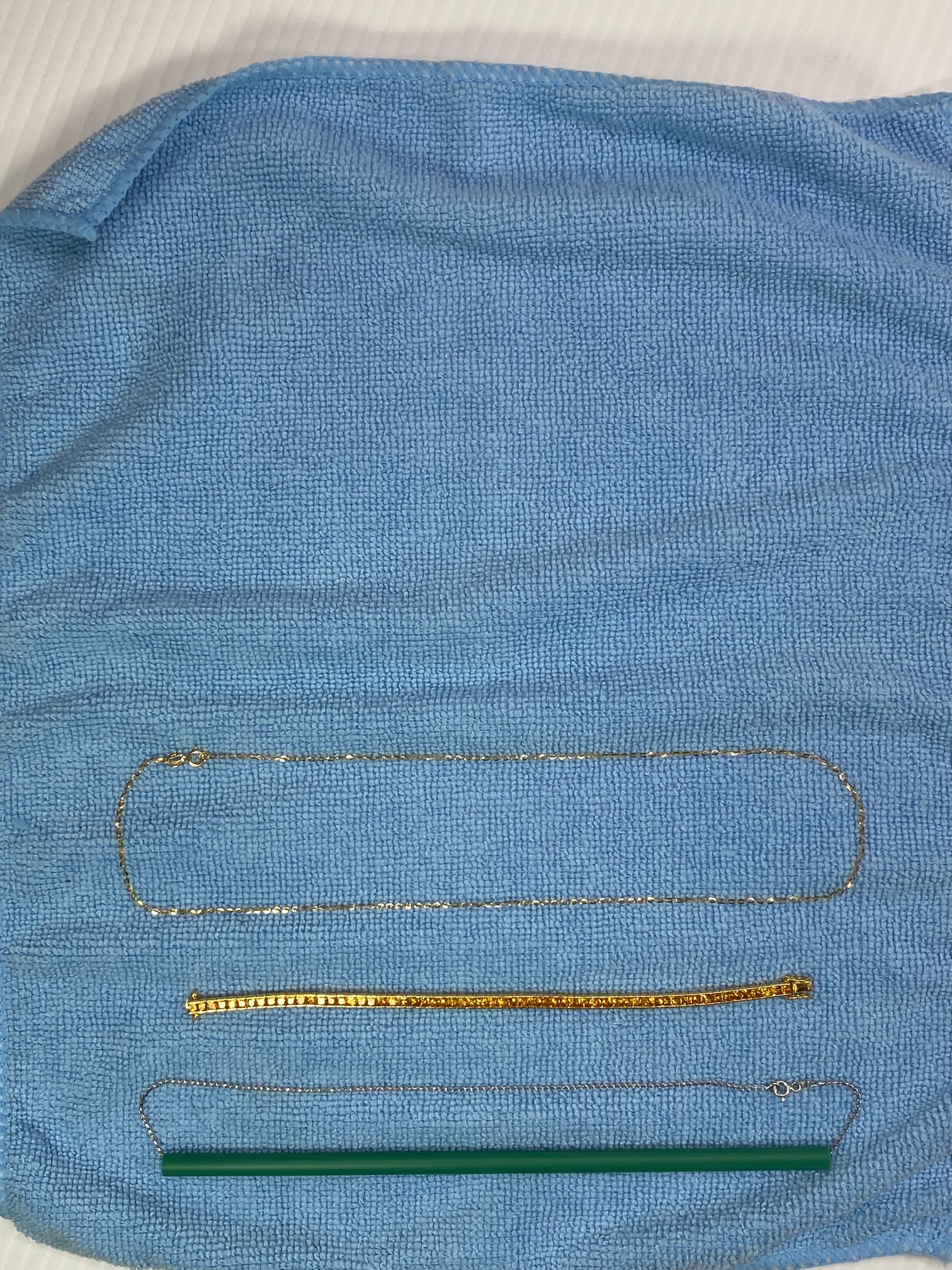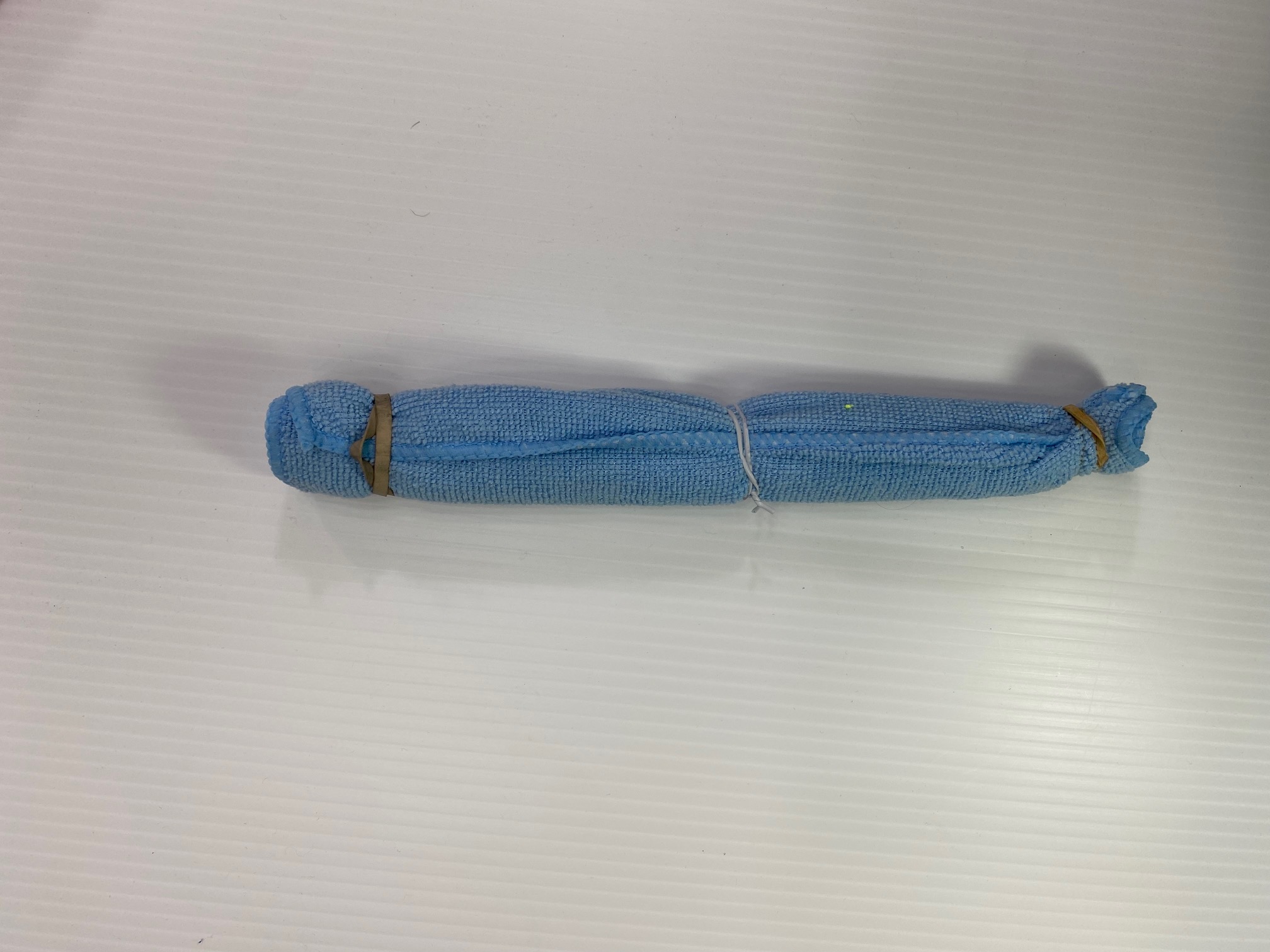 Roll necklaces and line bracelets up in cloth (microfiber, wash cloth, hand towels, etc). – If done with care, this approach can serve two purposes, keeping necklaces and line bracelets together and preventing them from getting tangled, scratched or marred. I prefer microfiber, but other fabrics work fine. First, clasp the ends of the necklaces together, but keep line bracelets unclasped. Lay the cloth out, placing one clasped necklace on the cloth so its sides are parallel and about an inch apart. You can vary these proportions slightly depending on the number and length of the necklaces and the cloth dimensions. Place the next necklace parallel to the first one, about 2 inches away. Repeat this until you run out of necklaces or space on the cloth. For bracelets, lay them out straight and parallel to each other or to the necklaces, also about 2 inches apart. Begin on one side of the cloth, gently rolling over the necklaces and/or bracelets so they don't move and don't touch. Roll the entire cloth, adding rubber bands to each end and in the middle to keep them secure. A variation is to lay another cloth on top of the necklaces before rolling them as a way to prevent the jewelry from moving. The roll can either be put in the luggage alone or you could put individual or multiple rolls inside empty paper towel rolls, Pringles cans, etc. for added support and protection. Longer necklaces may require hand towels instead of wash cloths.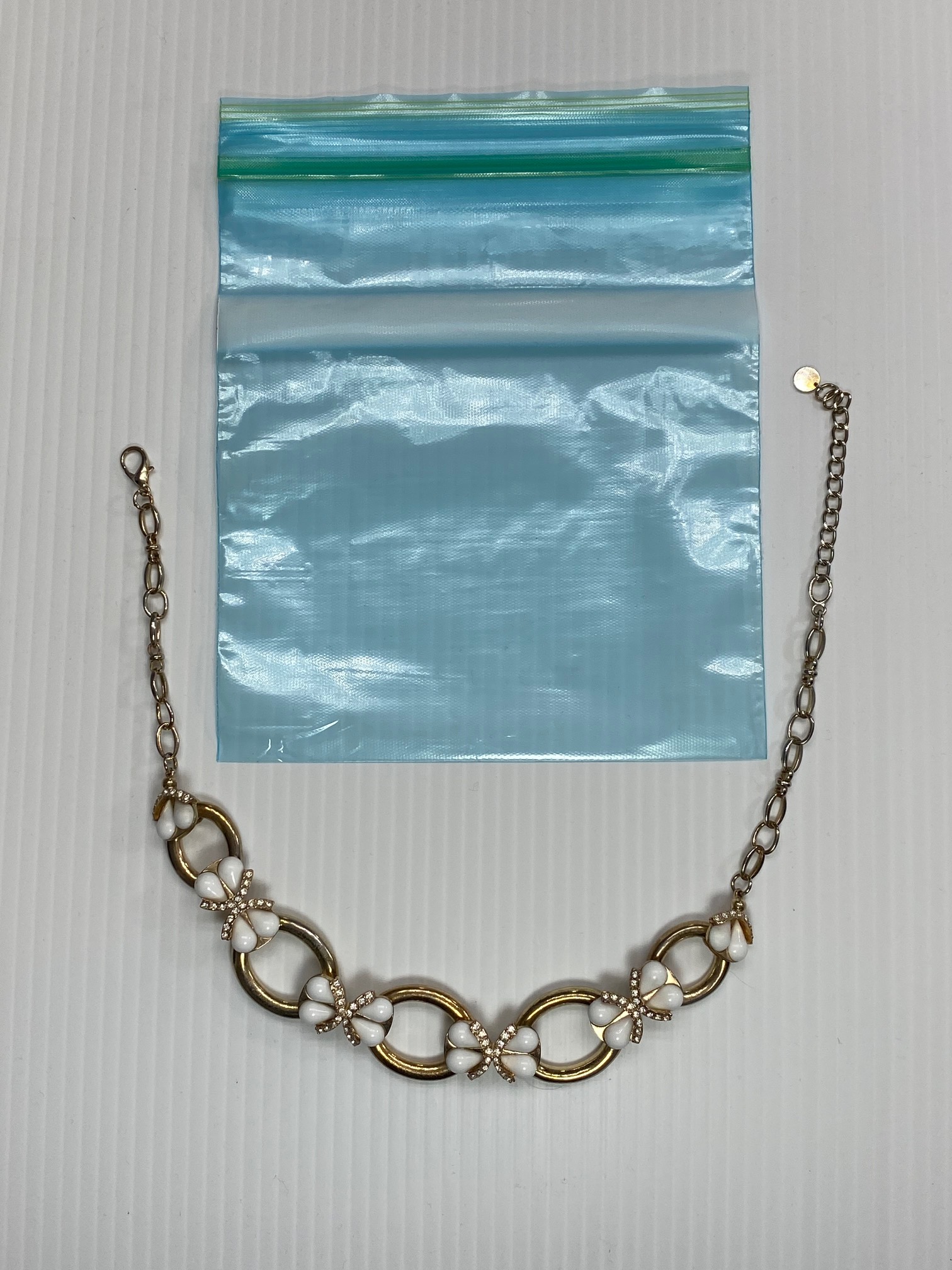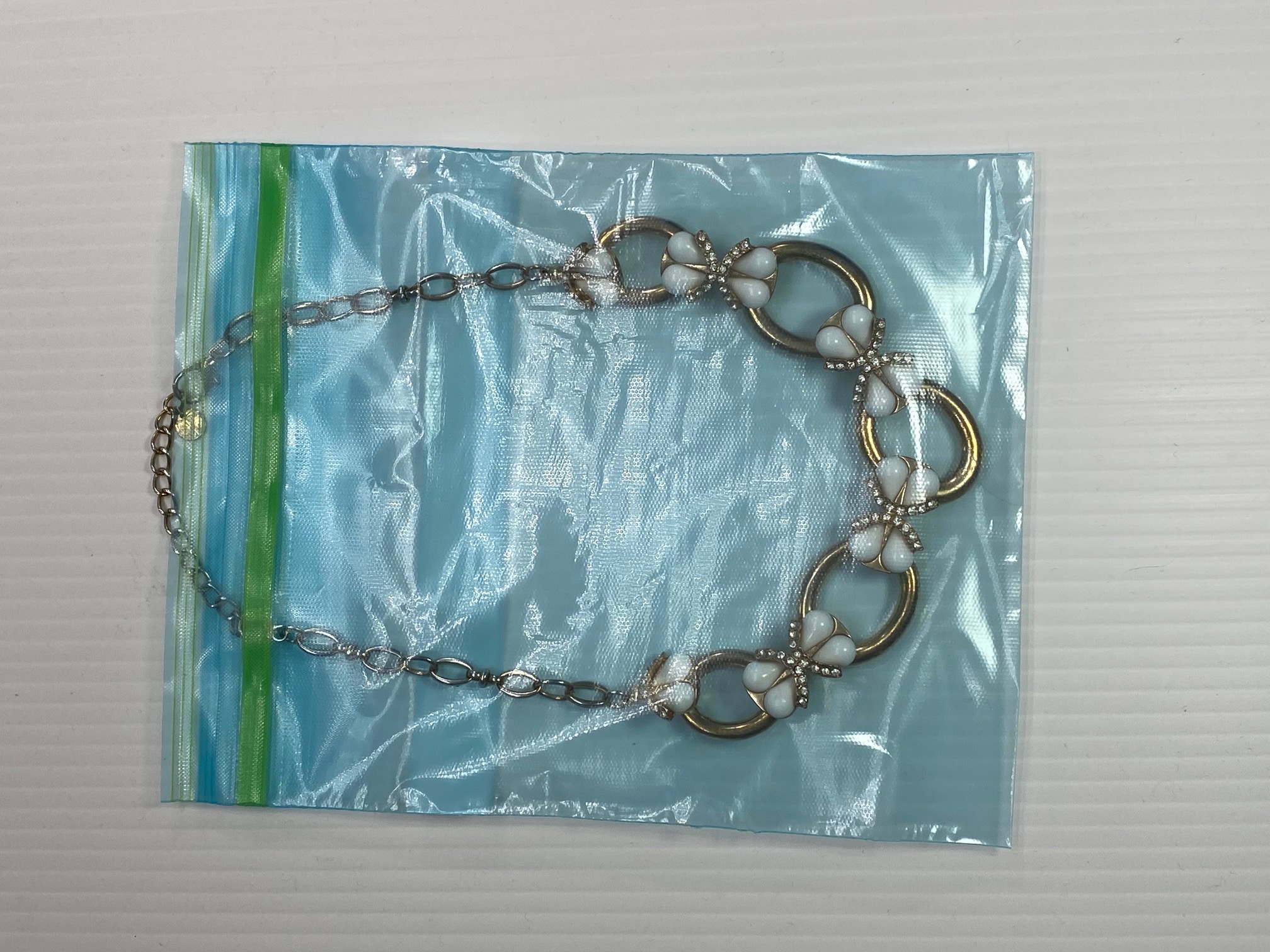 Food storage bags for large and bulky necklaces – Resealable plastic sandwich, quart or gallon sized bags can be used for protecting large, bulky necklaces that are part beads or gemstones with at least a few inches of chain by the clasp. Close the clasp and put the chain in the resealable bag so it's flat with a minimum of an inch or so of chain on either side of the clasp hanging outside the bag. Seal the bag around the chain and store the bagged necklace or multiple bagged necklaces flat in a protective container.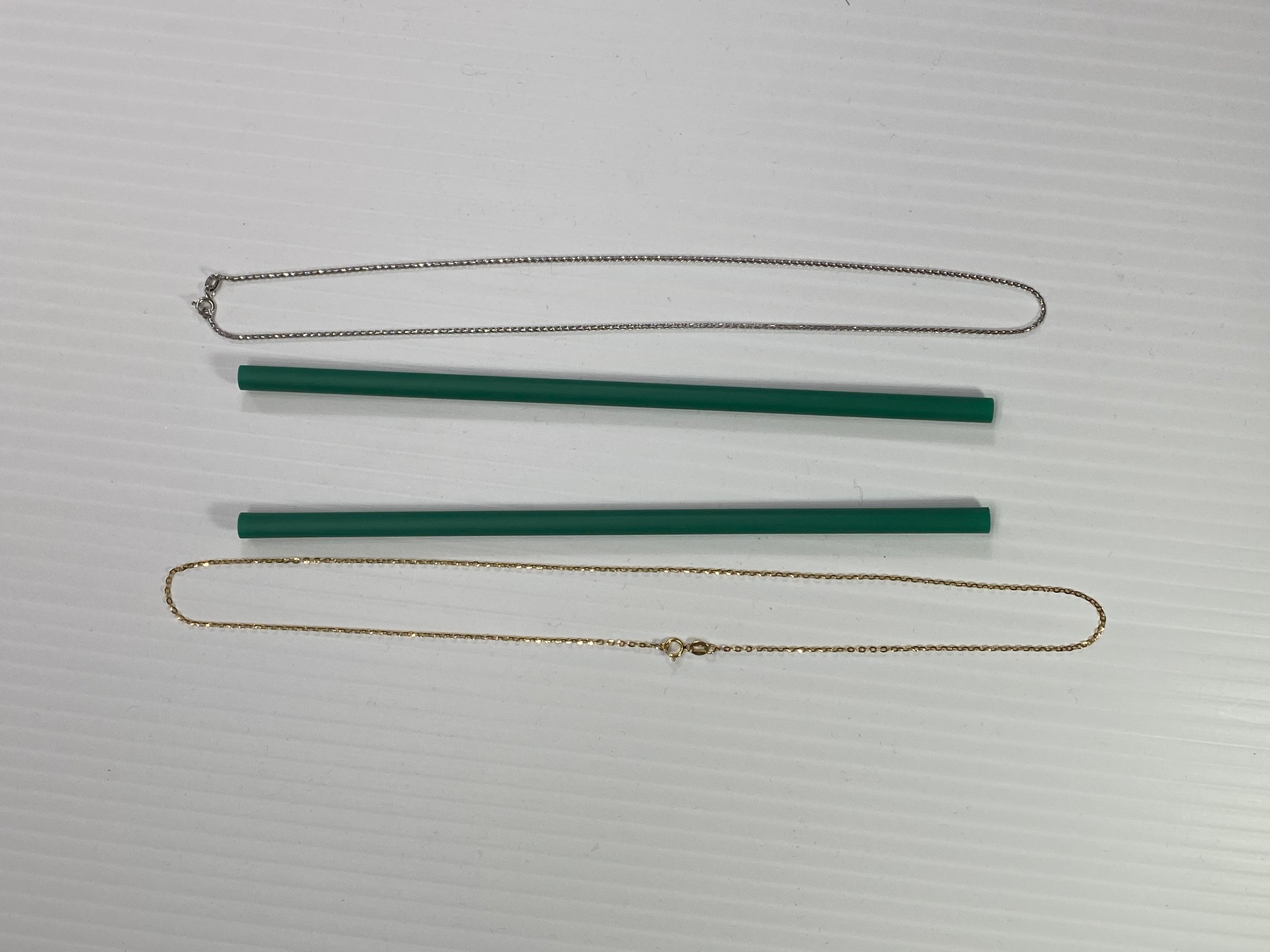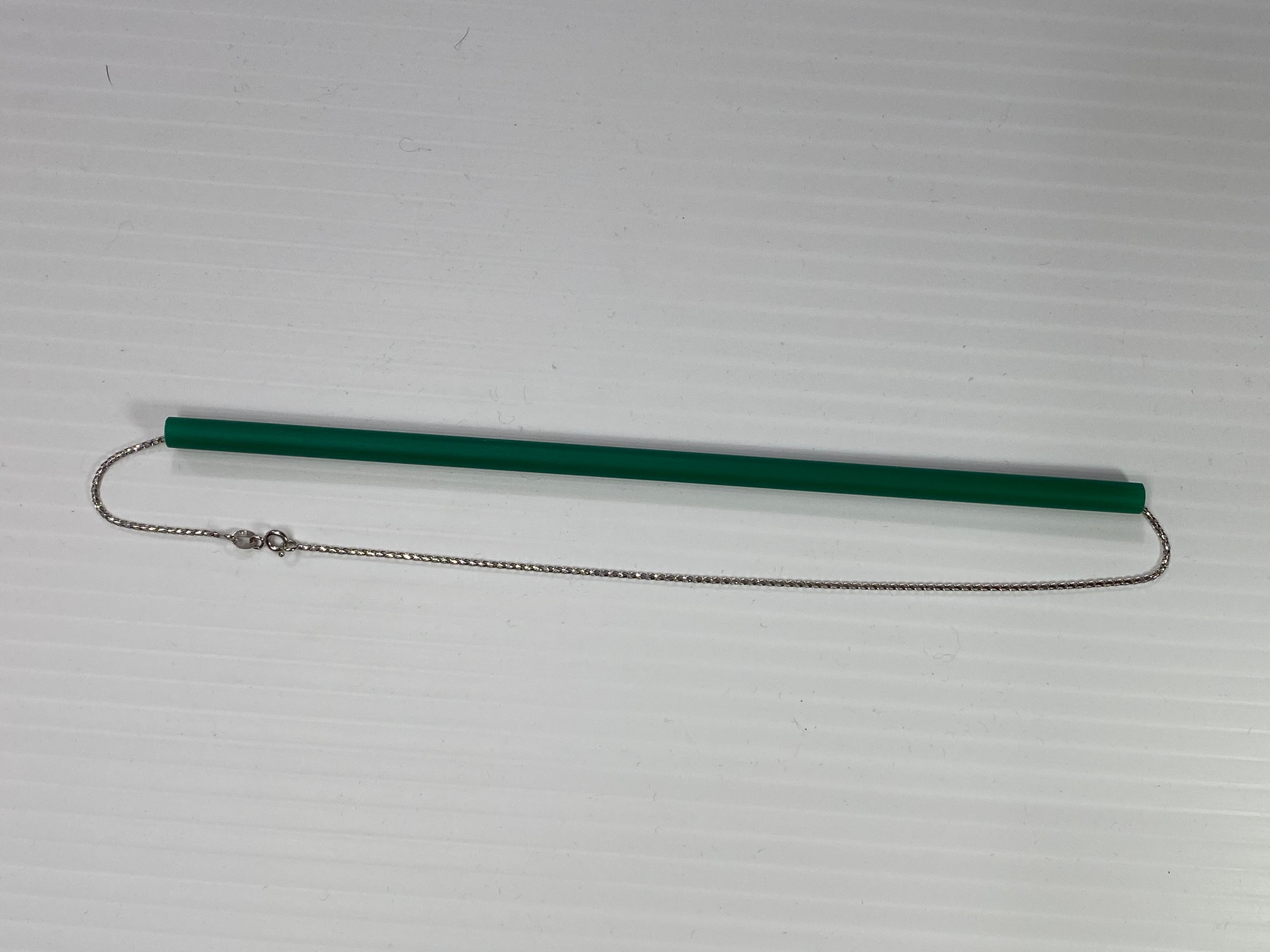 Thread thin necklaces through straws to prevent tangling. - Carefully feed a thin necklace through a straw. If necessary, trim the straw so you can securely close the clasp. You can put it, or them if you have more than one, inside a protective container or cloth roll to keep them from hiding in your luggage.
Protect bangle bracelets in individual zip lock bags – You can place bangle or cuff style bracelets in zip lock bags or individual fabric pouches. Depending on the design of the bracelet, you might want to place pieces of bubble wrap on either side of the bracelet before putting it in the zip lock bag. Stacking them in another protective container is also recommended.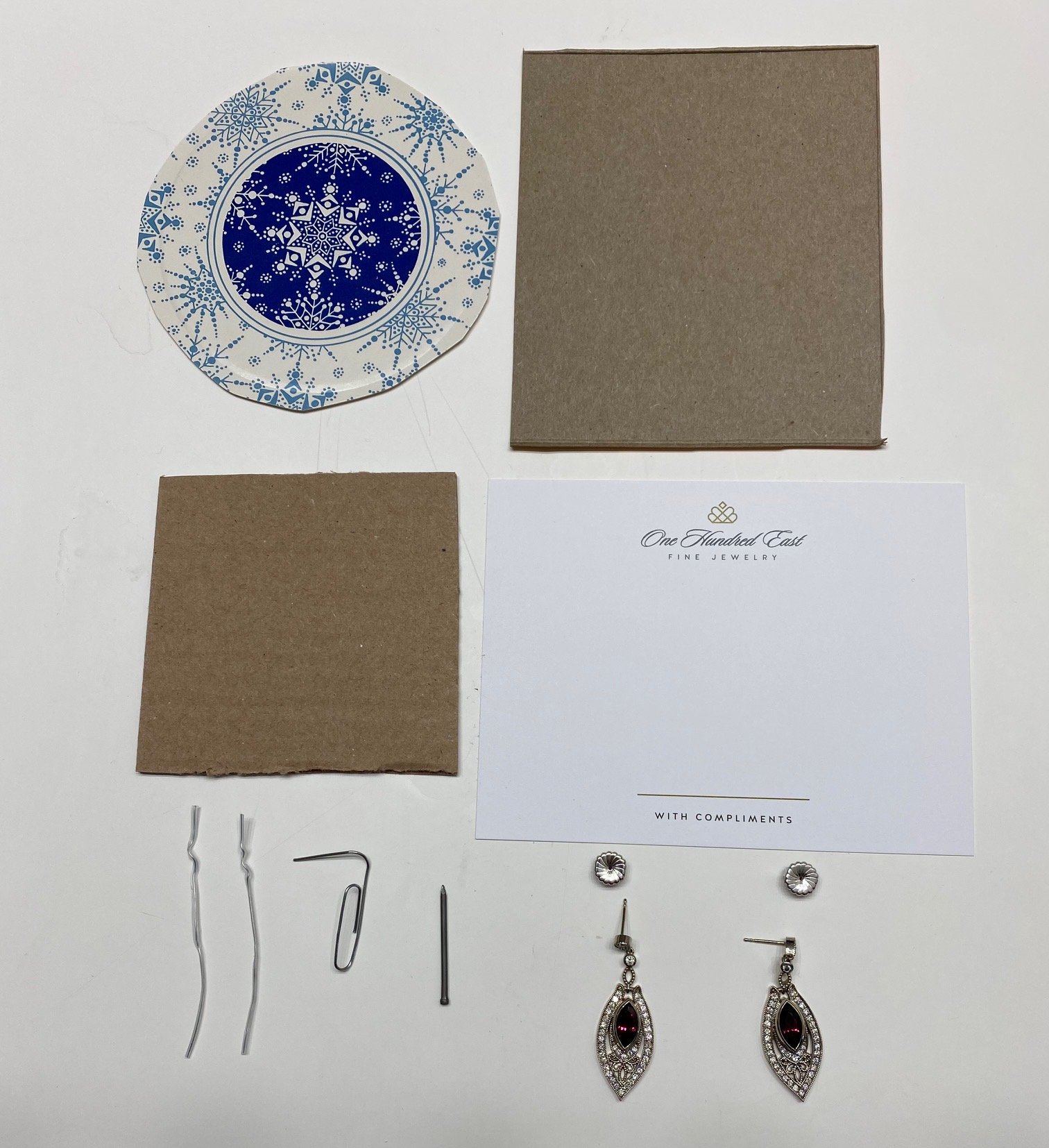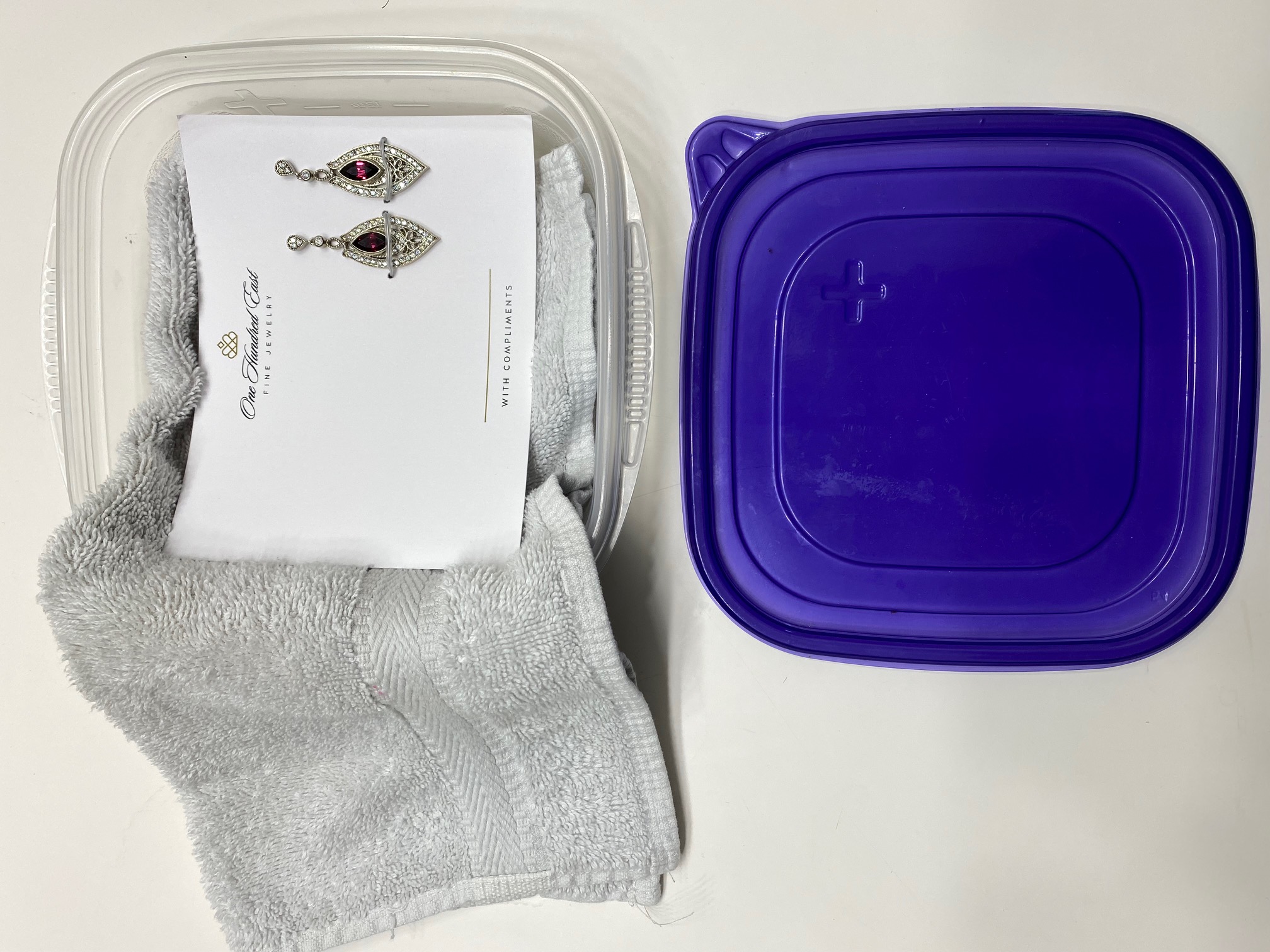 Attach post and back earrings to a sheet of cardboard, Styrofoam, etc – This is for post and back stud and dangling styles of earrings that lay flat against the cardboard or Styrofoam. A number of pairs can be stored together. Start with a flat piece of cardboard, center sections of disposable plates (paper, plastic, Styrofoam) or similar items. Pierce holes for the posts far enough apart that the earrings will not touch. DO NOT USE THE EARRING POST TO PIERCE THE HOLES! YOU WILL DAMAGE THE EARRING. USE A SMALL NAIL, PAPERCLIP, ETC! Put the posts through the holes and attach the backs. Remember the #1 rule of jewelry packing; do not let jewelry pieces touch! For dangling earrings, punch holes on either side of each earring and tie it down with a thin plastic tie. (The kind that comes with many toys, electrical cords, etc) The backing material loaded with earrings should be further protected. One option is a small plastic storage container or 2 piece box with lid. Fill the container with cushioning materials and/or other protected jewelry items. The objective is to prevent your earrings and other jewelry from moving around and touching each other. You can do this many ways, wrapping or cutting up old wash cloths, cutting up old towels etc.
Pack rings and other smaller jewelry items in plastic pill organizers or similar containers – Pill organizers come in single or multiple day versions, with varying sizes storage compartments. They are also quite durable and have locking lids which can be quite secure. They are ideal for smaller items, such as rings, pendants, stud earrings, etc. Also, choose organizers whose storage compartment is large enough to wrap the item in bubble wrap, cloth or cotton.
Pack larger rings, pendants and brooches in small zip-lock bags – Rings, pendants and brooches which are too large to fit in pill organizers, can be stored in small zip-lock bags. Again, they should also be wrapped in protective material (cotton, bubble wrap or cloth) and stored in larger, protective containers.
The pros and cons of the do-it-yourself method include:
Pros:
It's more environmentally friendly than buying travel jewelry boxes.
It can be far less costly than buying a dedicated travel jewelry box
It can be the most space efficient option, creating small, dense groupings of jewelry.
Items can be spread out in luggage, fitting in nooks and crannies. They don't require a single, large cube of storage.
Cons:
Until you get a system down, it could initially take more time when packing to get the right combination of packing materials to fit your jewelry.
A couple final packing comments.
Avoid placing jewelry in outer pockets or compartments of your luggage. – This applies to the DIY and reuse of jewelry gift boxes options where you're dealing with smaller storage containers. Don't sick them in locations which are likely to get banged and bumped when handling luggage. Try to place all your valuable jewelry in the middle of the bag.
Surround the jewelry with other items. – This applies to all three options. Surround your packed jewelry with items which serve as a 'shock absorber' of bumps or bangs the luggage receives. Clothes, paperback books, a travel pillow, etc are excellent for this purpose.
+++++STAY VIGILANT++++++++++++++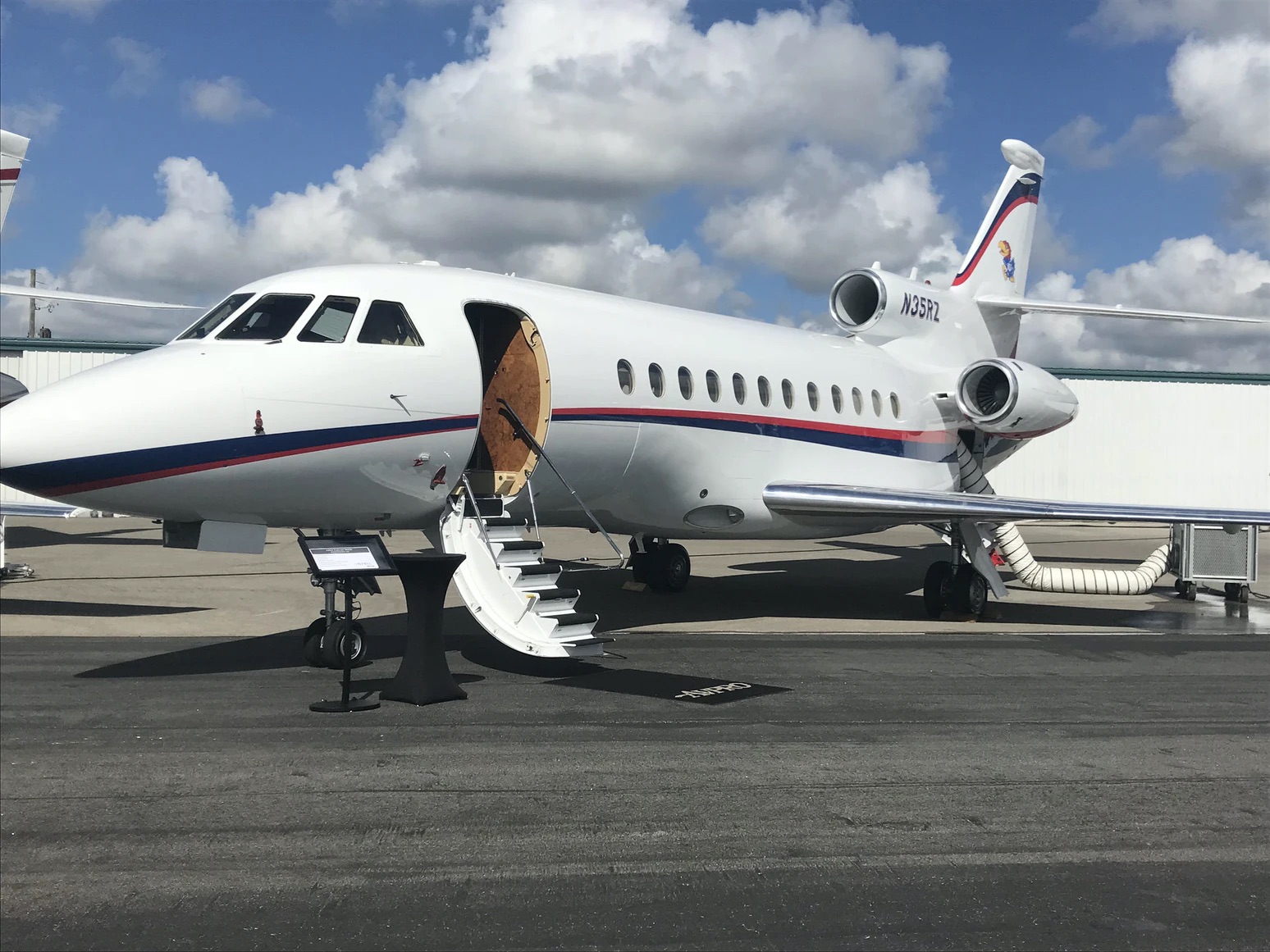 Photo Credit Yuri G @ Unsplash
The trip might get exhausting, but you can't let your guard down! Here are a few last reminders:
TSA advises it's acceptable to wear jewelry while flying, as long as you "Wear jewelry that's consistent with your travel attire so you don't draw unwanted attention. Also, don't conspicuously display valuable items or wear layers of fine jewelry." Keep that in mind as the trip progresses, especially if you get uncomfortable and want to adjust your attire. Don't inadvertently expose previously covered jewelry, attracting unwanted attention.
Always conceal expensive jewelry from strangers, especially if you're in a more dangerous or unfamiliar area.
Keep your jewelry-containing carry-on bag with you, in your sight or with a trusted travel companion at all times. Don't hand the bag to airport or hotel staff, cab drivers and the like.
Social media is hard to resist, but during your time away, don't post.
Leave your jewelry in a hotel safe or vault, not a room safe, if you plan on being away from your room for any extended period of time.